11 Beautiful Hijab Pins for Muslim Women
Published on January 29, 2020
In this article, we will take a look at the best 11 Beautiful Hijab Pins for Muslim Women which includes magnetic pins.
Hijab is mandatory clothing that is to be worn around the head for Muslim women. The hijab serves many purposes and one of them is to cover the head, hair, neck and chest regions and secondly, it provides aesthetic appeal thanks to the different shades, embellishments and designs available. That said, Hijab pins are the supporting accessory for the hijab that hold the hijabs securely in place.
There are so many different Hijab pins available in the market that feature amazing designs and colours. Nowadays, hijab pinsare incorporated with the precious metals, gems and fabric flowers that enhance your entire look and highlight your beauty.
Here is a list of beautiful top 11 beautiful and luxury hijab pins with images.
Decorative Charm Pins
These Charm pins are at Number one position for a reason. One of the most used as a decorative pin, it comes as a trendy bracelet using safety pins. Usually used for kid's hijab, this fashionable creation is a great choice for users with the age range between 5 to 35 years.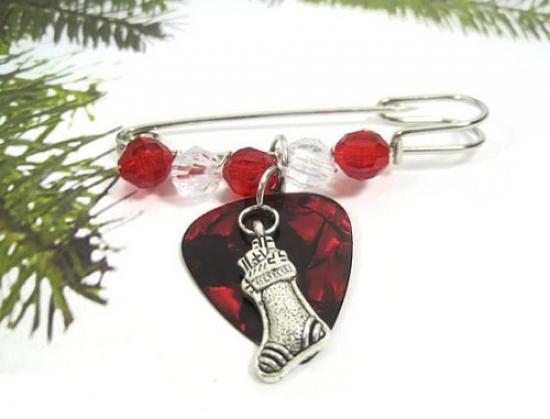 Straight Pins
These straight pins are the most popular designer pins in every aspect. What makes it unique is that there are no repetitive designs and colours. The size of a pin and design vary in each combination. These are long hijab pins make this as a special gift for someone whom you love.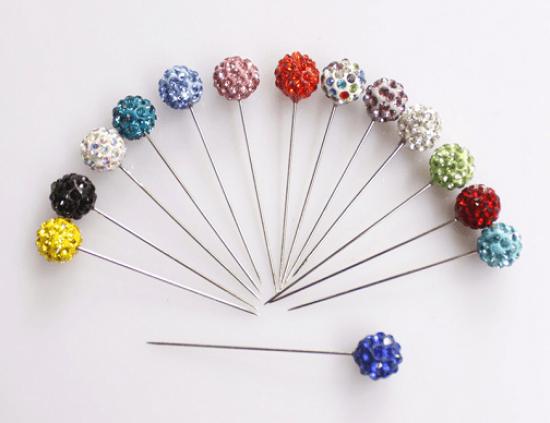 DIY Hijab Bow Pins
These DIY Hijab pins are not only beautiful but elegant as well. Great for sewing and dressmaking, these hijabs bow pins can be used to fix the scarf as well as used as a decorative accessory. It makes a beautiful gift for someone special or a beautiful addition to your pin collection.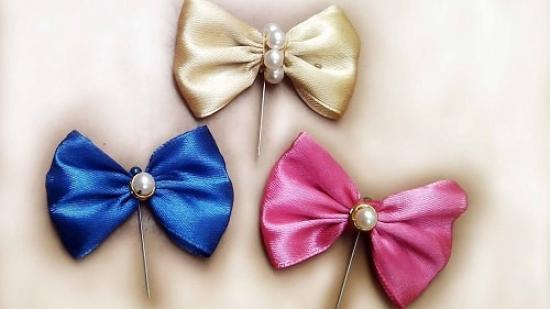 Leaf Hijab Pin Brooches
Used to hold any garment together and to enhance the look of the wearer, these Brooch pins are a great addition to the collection of Beautiful Hijab Pins for Muslim Women. The best part is brooch is not restricted to women. Men use it with blazers and jackets to get a sophisticated look. An excellent accessory, men and women wear brooches on the chest.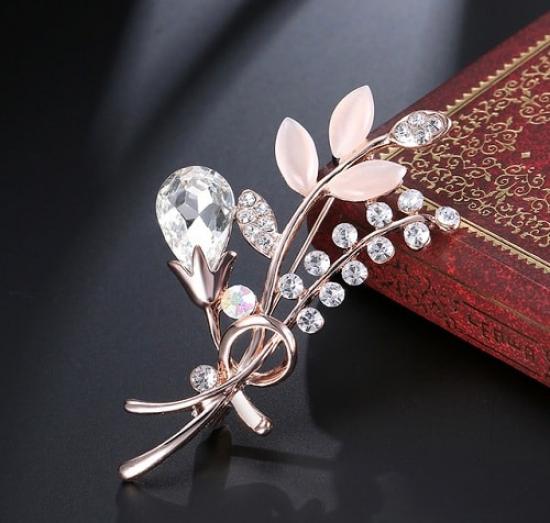 Hijab Chain Brooches
Take a look at this brooch pin that comes with chains that look really pretty when set properly. While the pin is set on the inner side of the hijab, the embellishments/chain of the brooch would be visible on the front. Such pins add beauty to the hijab especially during special occasions and are one of the best and beautiful Hijab Pins for Muslim Women.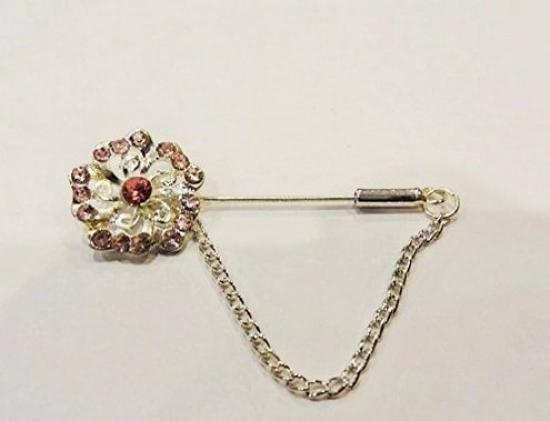 Stick Hijab Pins
Give your hijab style a simple and stylish look with this gorgeous hijab stick pins.It features hanging charms encrusted with diamonds, pearls and other embellishments that give anornamental look on your face. They are mostly preferred by teenagers and small girls.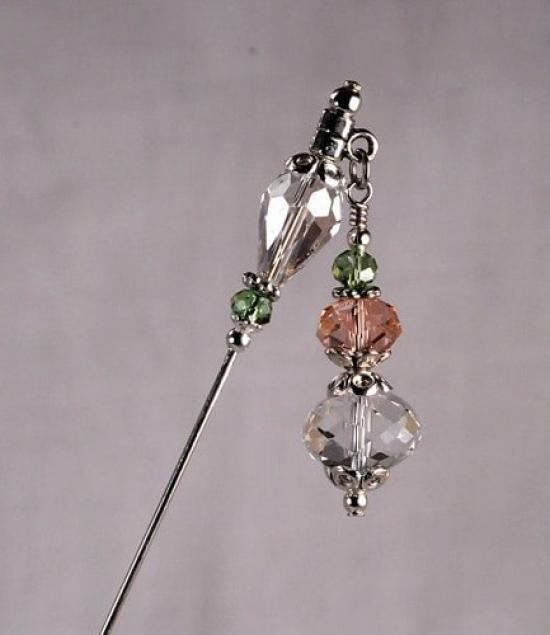 Hijab Plastic Safety Pin
A lightweight product, this safety pin is an excellent fashion accessory and is used for patchwork, quilting, and even dressmaking. Due to its weightlessness, you will feel like you are holding nothing in your hands.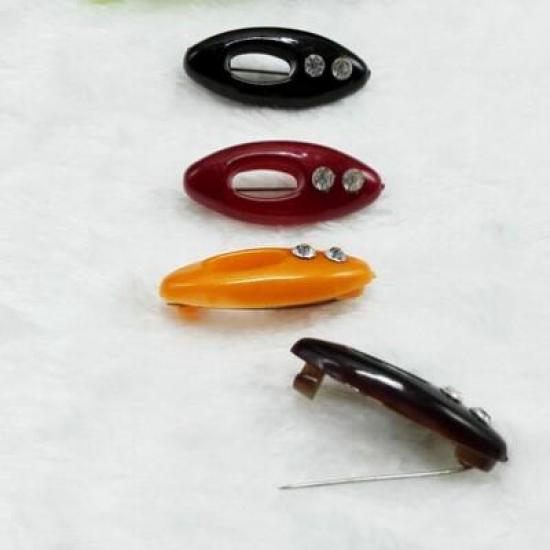 Black Coloured Islamic Hijab Pins
Designed using high-quality materials, hijab pins give you the true experience after wearing it. These black colored Islamic hijab pins are anexclusiveornate accessory that is available at an affordable price.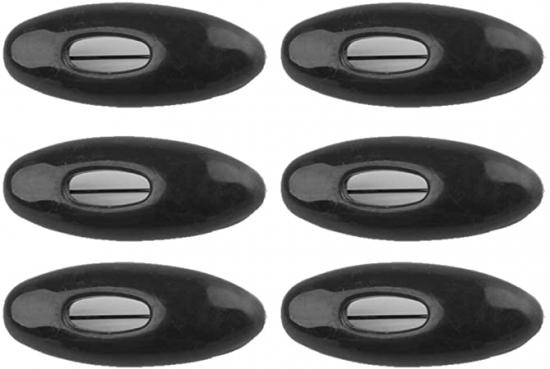 Flowered Luxury Hijab Pins
Another on the list of the beautiful Hijab Pins is this luxury hijab pin. It comes with embedded floral designs. As you can see, the long pins feature small diamond charms, floral designs and other embellishments that give it an elegant look to wear at weddings or any other special occasions.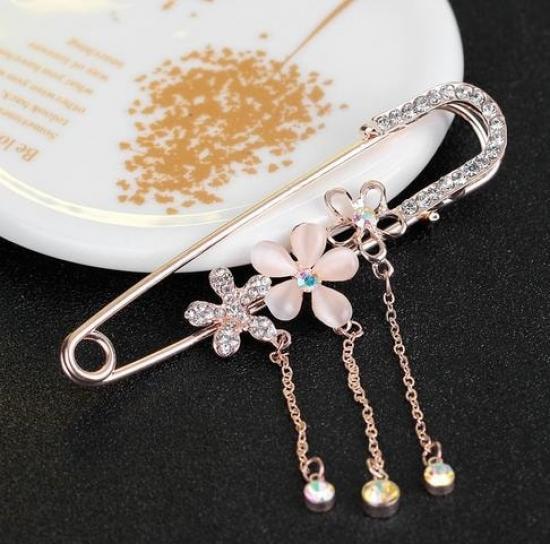 Magnetic Pins
Magnetic pins for hijabs are sweeping the globe with their attractive and easy-to-use design. The magnetic feature makes it an instant attraction as you are free from any mishaps that usually occur with normal pins with sharp tips. Adding these magnetic pins to your hijabs is a sure trendsetter this 2020.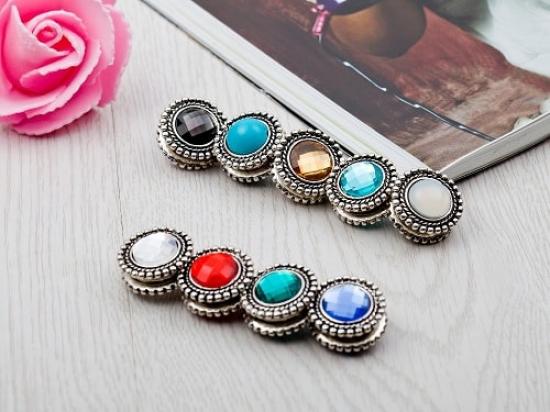 Green Medium Size Hijab Pin
These lucky green coloured pins are a definite boost to your overall look.They are medium-sized pins that are easy to handle and use. Pair it with the yellow or red colour hijab as they are the primary colors which will give you a simple and classy look.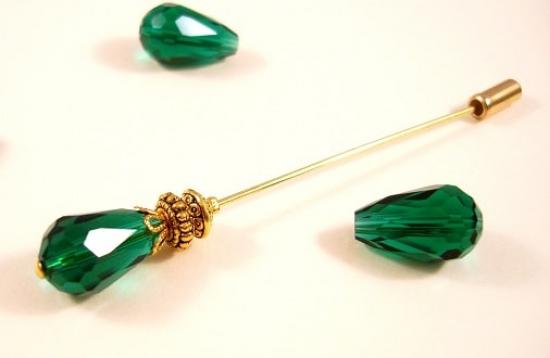 There are literally hundreds of different types of hijab pins available. We have chosen the best hijab pin types for you as they are straight, safe, and easy to use. These clothing accessories also provide additional support to your head coverings and help you get a trendy look.