7 Modern Hijab Collection for Kids - Kiddies Islamic Wear
Published on January 29, 2020
Hijab fashion for kids kickstarted in 2019 and reigning in 2020. There are different hijab designs and patterns available for all occasions which makes them cute and justly Islamic. There are a wide variety of Islamic wear available online for kids to match your child's chubby and rosy cheeks.
Here are top 7 Kiddies Islamic Wear.
Kids Prayer Hijab
Right from they are born, every child is taught to follow their religion. Muslim kids are not only encouraged to follow the modes dress code but also follow Islamic traditions and rituals. The cotton Kids hijab dress covers the child from head to toe while keeping it comfortable during prayers. This Prayer hijab for kids can be worn over clothing for modesty purposes during holy rites.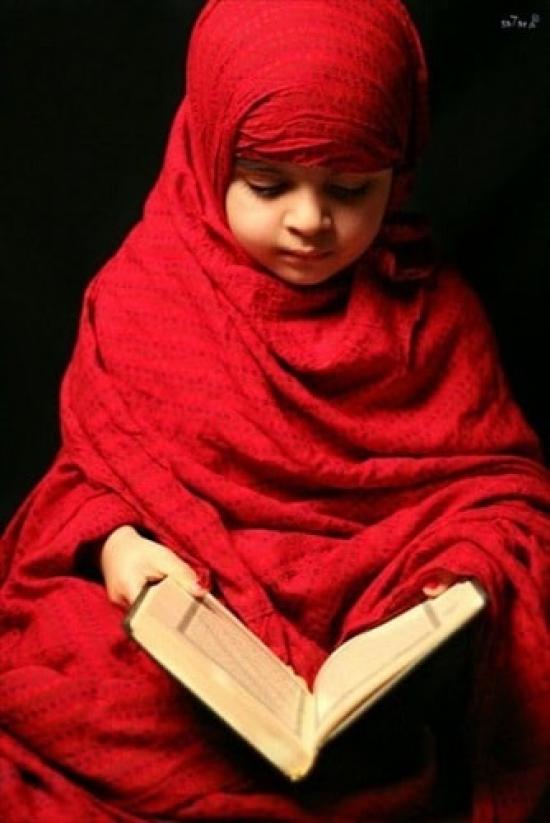 Al Amira Hijab
Considered one of the best stylish child hijabsfor daily wear, this is definite wear for young girls who have just started wearing a hijab. It features a two-piece headgear that consists of a cap and an extra-large headband. While the headgear covers the head and hair, the tube-like scarf covers the chest and shoulders.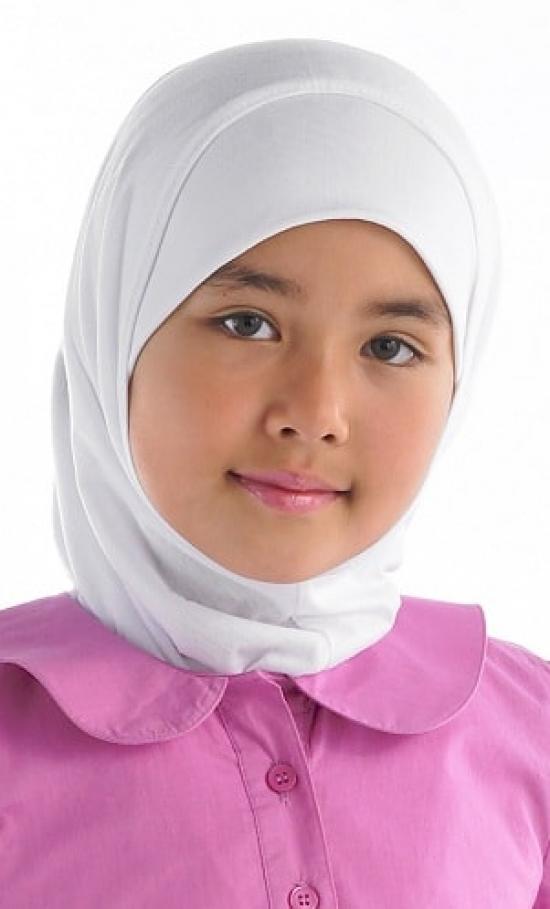 Kids Turban Hijab
This African style turban is an excellent addition to the Kiddies Islamic wear. An excellent kid's hijab fashion, thisheadgear is stretchy, lightweight and cozy. The back of this turban features an elastic strip that is sewn in for ease and stability. An all-purpose turban, it can be worn as a full or partial head covering. You can wear it as a hat with hair lose or tuck your hair in.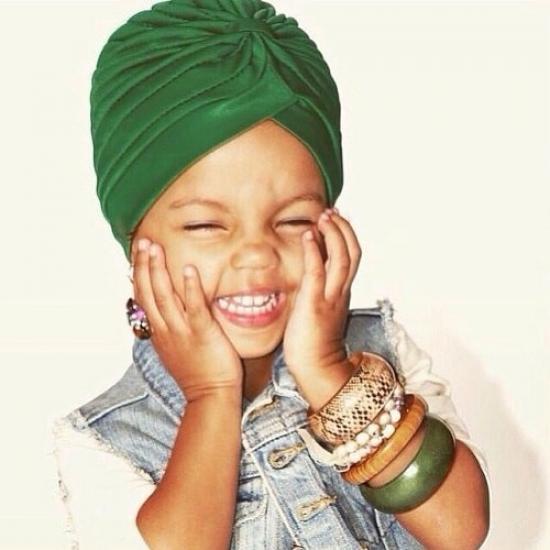 Kids Wrap Shawl Hijab
This wrap shawl hijab for kids is an elegant hijab dress that is both practical and comfortable to wear. No need to wrap or use unnecessary pins. Simply tie it at the back. Due to its easy wear, young hijabis love wearing it over the wrap scarves. The fabric is made from ultra-soft stretchy cotton material that keeps you cool and wicks away excess moisture making it a great investment.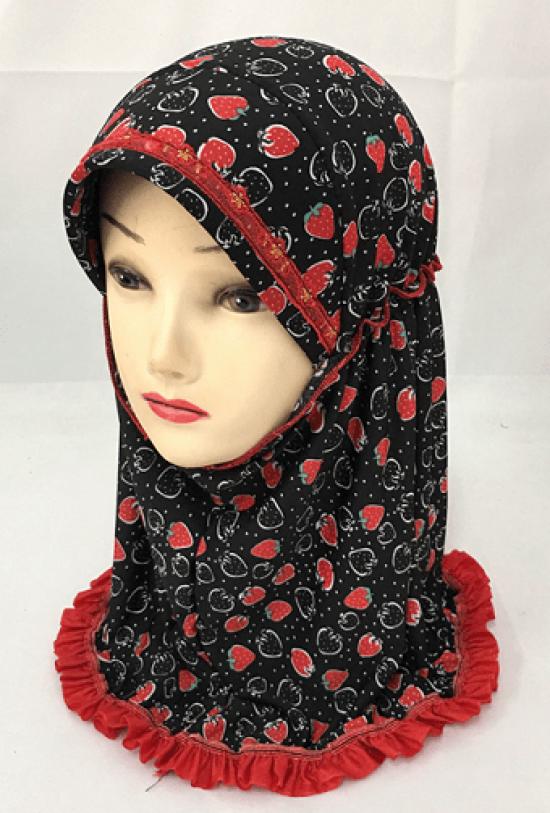 Ninja Criss Cross Hijab Caps
These crisscross kid's hijab is a snug cap that carries all the benefits of the under scarf with one difference being that it fits perfectly around the neck. It is made using super soft viscose stretchable fabric that is suitable to wear all-year-round. This kid's hijab is available in many colours and trending designs.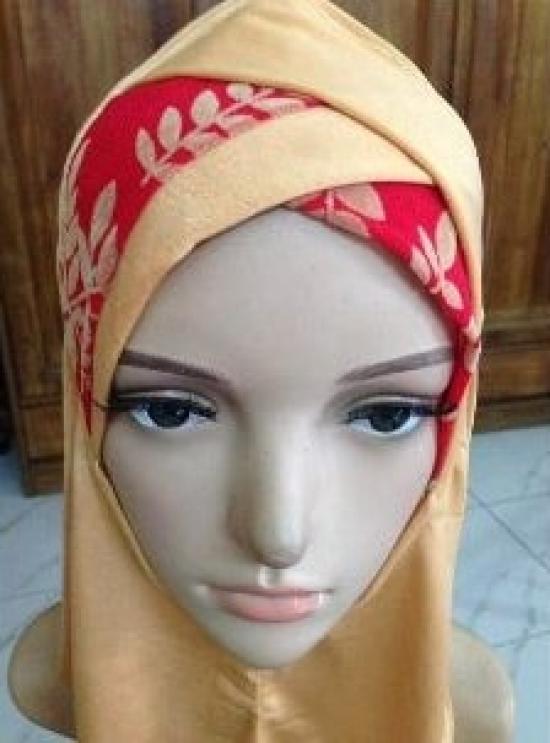 Kids Under Scarf Cap
This under scarf cap for children's hijab is an excellent way to help scarves, hoods, veils and shawls stay in place and prevent the hair from slipping out. Some of the key features of this cotton hijab cap include detailed embroidery, stretchable fabric with a polyester fibre blend to retain its shape and reduce wrinkling and increase durability. Mix andMatch this Kiddies Islamic Wear with scarves to enhance its appeal.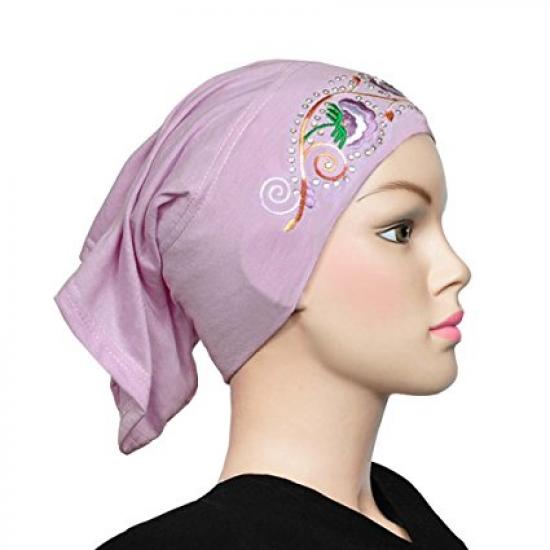 Abaya Child Hijab
Check out this Stylish Abaya Cloak Hijab Fashion for Kids that features a simple loose A-line robe. This school uniform Abaya comes with two side pockets and side slits so that your child can walk comfortably. This conventional black pattern differs from region to region, however, is cool and modest for daily use. Its simplicity gives it a fascinating look.