Top 2 Abaya trends for 2020 - Pleats and Ruffles
Published on January 29, 2020
Just like the seasons, trends come and go and so does the way we see our daily clothing essentials. One among them is the Abayas. There are a lot of Abaya trends available in the market but the two abaya trends for 2020 that caught our attention are pleated Abayas and Ruffled Abayas.
As exciting as it sounds, these Abayas are a great way to add a contemporary look to your outfit that also look modest. Loved by many fashion bloggers, these Abaya add a cool and sophisticated look for any occasion.
Pleated Abaya Trend
There was a time when pleats ruled the fashion world, especially pleated skirts. As old things are becoming new, this pleated Abaya trend has become a predominant choice for many fashion bloggers signing it off as the top Abaya trends for 2020. Suitable for morning and evening looks, the pleated abayas can make anyone look instantly glamorous and chic.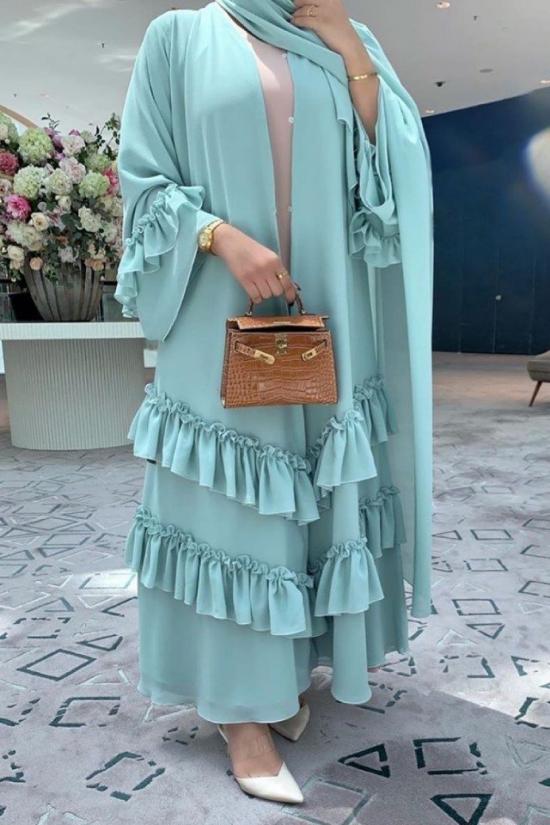 Ruffled Abaya Trend
This year ruffled abayas are going to reign. What made us fall in love with these ruffled abayas are how versatile they can be. The ruffles can be used on the sleeves the ends or the entire Abaya. Available in different sizes and shapes, there are many options to choose from. Also, Ruffled Abayas are practical and comfortable so you can wear them every day without getting bored.